Speakers - Mr George Kwok Lung HONGCHOY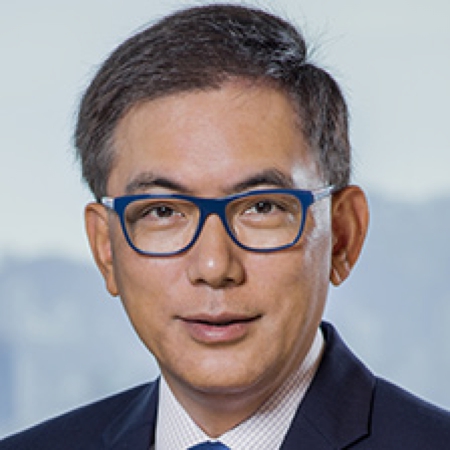 Mr George Kwok Lung HONGCHOY
Executive Director and Chief Executive Officer
Link REIT
Mr HONGCHOY joined Link Asset Management Limited as Chief Financial Officer in January 2009, and became Chief Executive Officer in May 2010.

He held senior management positions in financial consulting, investment bank and real estate investment. He was previously Managing Director of Investment Banking at JP Morgan and N.M. Rothschild & Sons and Managing Director and Head of DBS Asia Capital.

He is Chairman of the Supervisory Committee of The Tracker Fund of Hong Kong, a member of the Asia Executive Board of The Wharton School, a governor of the World Economic Forum's Infrastructure and Urban Development Community, a trustee of the Urban Land Institute and an advisor of Our Hong Kong Foundation Limited.

He was named Business Person of the Year by DHL/SCMP Hong Kong Business Awards in 2015, and was also presented with the Asian Corporate Director Award by Corporate Governance Asia in 2013-2016, the Director of the Year Award (Listed Companies – Executive Directors) by The Hong Kong Institute of Directors and the Outstanding Entrepreneurship Award by Enterprise Asia in 2011.