Training programme on long distance running to bring positive changes to youth
Youth.ROC is a 8-week training programme launched by RunOurCity. It targets at youth aged 12 to 20, about 50% of whom are from Band 3 schools, residential or drug rehabilitation centres, diverse race and other underprivileged groups. Participants can gradually develop determination, courage and self-confidence while achieving the goal of completing a 10km run. This training programme is also drastically different from ordinary programmes. Other than speed, it focuses on teambuilding, communication and feedbacks.
The venture has proceeded to scale-up the project with funding support from the SIE Fund.
Click here to learn more about the "Hong Kong Social Innovators" behind this programme.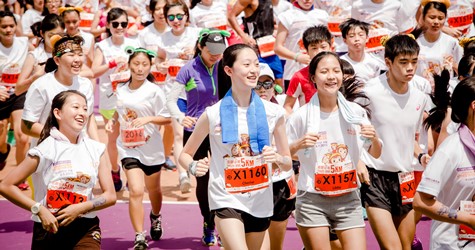 Name of Organisation
RunOurCity Foundation Limited
Approved Funding Amount
HK$3,000,000
Funding Period (Status)
3 years (Ended)
Impact/Outcomes
Over 7 600 teenagers participated in Youth.ROC training
Recruited 46 coaches
Engaged three Youth.ROC Ambassadors to promote the programme in school talks and events
Website