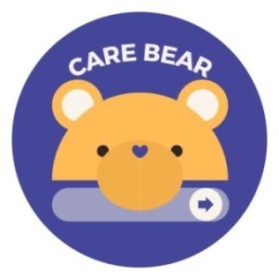 Developing a game-based app to provide support for youths at risk of depression
The venture aims to provide assistance to youths facing mental health problems, in particular under the outbreak of COVID-19 epidemic when they feel isolated, through early identification of symptoms of depression and establishing a peer support network.
In collaboration with schools and NGOs, the venture develops a package of product and service known as Care Bear for early detection and alleviation of symptoms of depression for youths at risk. Care Bear consists of a game-based app and a customised gift box. The game incorporates S.M.A.R.T. (sustainable, measurable, attainable, relevant and time-based) goals framework in the design of challenges. Individuals with early signs of depression will be paired up anonymously. The two in the pair will cooperate to attain the goal of the game step-by-step. Each of them will also prepare a gift box for the partner as a token of encouragement, whereby strengthening peer support.